Your Friendly Removalists in Bayswater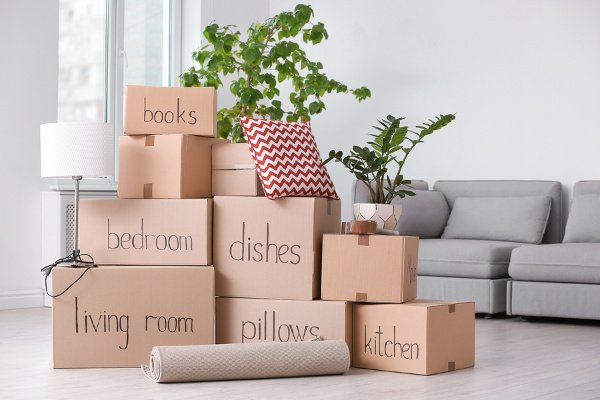 Are you looking for removalists in Bayswater who will understand your needs and move all the items safely? We at Jolly Good Removals are your friendly removalists on whom you can place your trust. Not just that, we remove all types of items big and small. So, whatever items you have, if you want to transport them safely, we are your best bet.
Our removalists are highly trained and experienced. They plan the removal first to execute it in an organised manner. For this, they will reach your place for an inspection after you call us. There, they will prepare the list of the items that are to be moved and will start the process thereafter.
High-Quality Removal Services in Bayswater
Attention to detail and satisfactory results have made us one of the best removal companies. Thus, if you are looking for a company providing removal service in Bayswater that cares about your items, it will undoubtedly be us.
Our expert professionals check the quality of the packaging before they carry your items to the vehicles to ensure that they are fully protected during transport. Besides, they follow the best procedures of lifting and carrying the items to prevent damages while saving time and energy, and when needed, they use certain tools to make the item lifting process convenient.
At Jolly Good Removals, we are known for our results. So, if you are searching for reliable professionals to meet your needs, it's time to choose us.
We Offer the Following Removal Services
Home Removals
Office or Warehouse Removals
Furniture Removals
Pool and Pool Table Removal
Interstate Removal
Packing Services


Why Choose Our Removalists in Bayswater?

There are plenty of reasons why our removalists in Bayswater are considered the best. These include
Experience and careful handling of all items
Complying with the safety standards during the removal
Completing the move on time
Polite attitude and listening to our client's requirements before starting the removal
Our transport vehicles capable of carrying the items safely
Affordable removal services
If you want to know more about our removal service or get a quote, call us now.
Book a Removal Today
Jolly Good Removals is here to provide you with the best removal service in Bayswater, and we guarantee the best results from our services. So, to book our services or to get a removal quote, call us now.